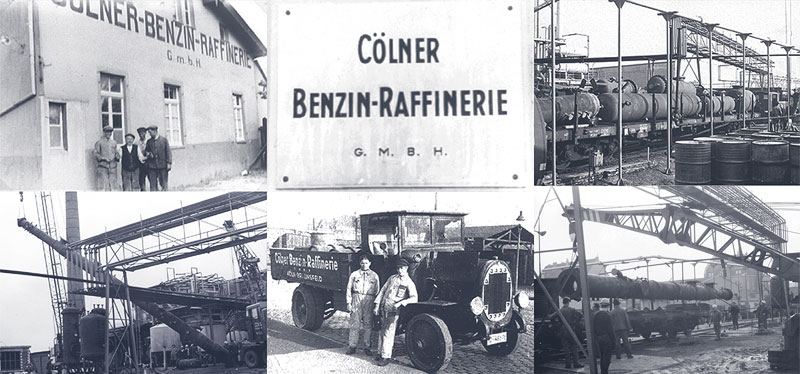 Cölner Benzin Raffinerie (CBR) was founded in 1913, one year before the outbreak of World War I. Originally started as a fuel production company and shipping terminal for the regional market, CBR soon expanded its product range by solvents for the paint, adhesives and rubber industries as well as extraction solvents for the foodstuffs industry.
After World War II, CBR stopped producing fuel, specialising instead in "classical" hydrocarbons such as special-purpose and solvent naphtha (white/petroleum spirit), petroleum fractions and aromatic hydrocarbons.
While these traditional products continue to be part of CBR's range to this day, we have since evolved into a leading specialised producer of environmentally compatible n- and isoparaffinic hydrocarbons.
As Europe's only family-owned special refinery, CBR offers the most extensive range of iso- and n-paraffinic hydrocarbons from a single source. Consequently, CBR's motto, "Die bessere L÷sung", embodies our uncompromising commitment to delivering top quality solvents and customer-focused solutions.
Find out what CBR can offer you – and put us to the test.